Alex Li Trisoglio
Introduction to Buddhism 8-Week Program: Introduction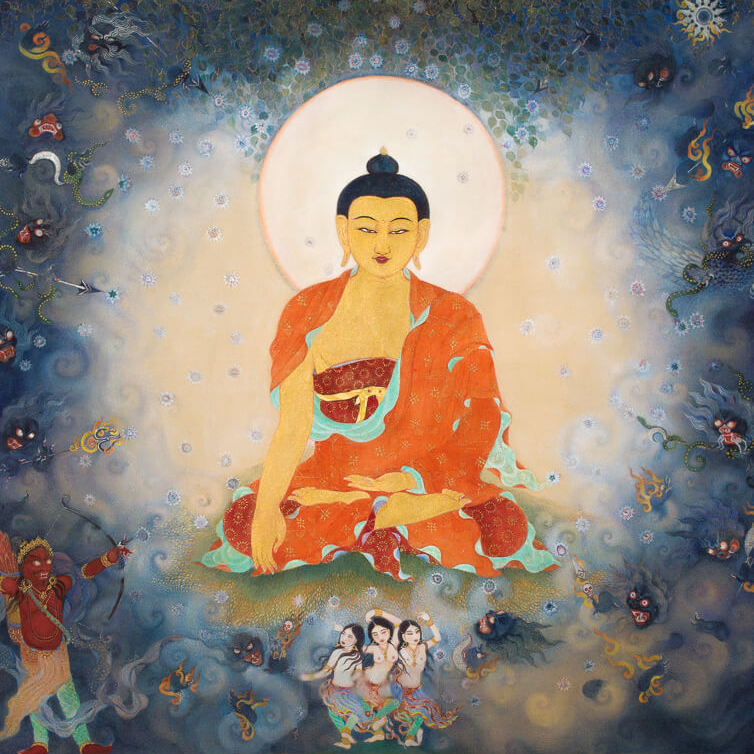 Week 8 (Work/Life) (September 26): Ask a Question / Livestream (livestream will be active approx. 5-10 minutes before start of teaching)
Week 7 (Practice) (September 19): Outline / Transcript / Video / Feedback (please give us your feedback on Week 7!)
Weeks 1 to 6: Transcripts / Videos
Summary: An 8-week overview of the Buddhist path, including an introduction to Mindfulness, Vipassana and Nonduality, based on a review of Dzongsar Khyentse Rinpoche's public teachings from late 2019 to mid 2021.

Level: Introductory (suitable for all levels)
Cost: Free
Time: Sunday 10:00am PDT (Pacific Time)
Dates: August-September 2021
More information: Program Outline / FAQ / Forum
---
Introduction
Summary
An 8-week overview of the Buddhist path, including an introduction to Mindfulness and Vipassana, based on a review of Dzongsar Khyentse Rinpoche's public teachings from late 2019 to mid 2021. The program will be taught by Alex Li Trisoglio, a senior instructor appointed by Dzongsar Khyentse Rinpoche.
Intended Audience
This program is for:
Buddhist practitioner

s: who would like to review the foundations of Buddhist view and deepen their understanding of nonduality.

Mindfulness/vipassana practitioners

: who would like to deepen their practice and understand the Buddhist origins of mindfulness.

Beginners

: who would like to learn more about the Buddhist path and explore the questions "Is Buddhism for me?" and "How can I start?"
Outline / Timing
The program will comprise eight weekly sessions. Each session will be 2 hours long with a 10-minute break.
Sessions will start at 10am Pacific Time on Sunday (which corresponds to 1pm New York, 2pm São Paulo, 6pm London, 7pm Berlin, 10:30pm Delhi, and 1am Hong Kong on Monday).
There will be time for Q & A following each teaching.
All sessions will be recorded and transcribed.
For information about the contents and optional pre-reading for each week, see the Program Outline.
Questions & Answers
After each session there will be an optional Q & A session for live questions and questions submitted on the Questions page. Any questions about Buddhism, Mindfulness and Vipassana are welcome, including:
Questions about any topics from Dzongsar Khyentse Rinpoche's public teachings, especially from late 2019 to mid 2021.
Questions about any topics from this 8-week program.
Questions about practice (although questions about details of Vajrayana practice will not be answered in the general public teaching)1For additional background on the importance of secrecy in the Vajrayana, please see Dzongsar Khyentse Rinpoche's teaching given in August 2021 on Poison is Medicine.
If you have questions and are unable to join the live session and Q & A, please submit your questions on the Questions page.
Registration
Please register for the 8-week program on the Registration Form.
After registering, please visit the Forum and introduce yourself to the other participants!
---
Page last updated September 5, 2021