Alex Li Trisoglio
Introduction to Buddhism 8-Week Program: Introduction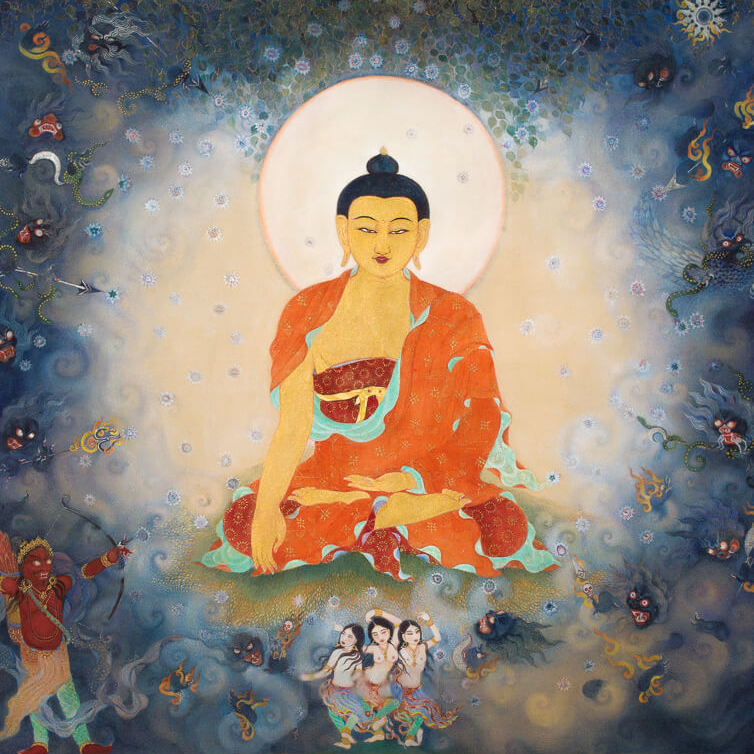 Weeks 1 to 8: Transcripts / Videos
Summary: An 8-week overview of the Buddhist path, including an introduction to Mindfulness, Vipassana and Nonduality, based on a review of Dzongsar Khyentse Rinpoche's public teachings from late 2019 to mid 2021.

Level: Introductory (suitable for all levels)
Cost: Free
Dates: August-September 2021
More information: Program Outline / FAQ / Forum
---
Introduction
Summary
An 8-week overview of the Buddhist path, including an introduction to Mindfulness and Vipassana, based on a review of Dzongsar Khyentse Rinpoche's public teachings from late 2019 to mid 2021. The program is taught by Alex Li Trisoglio, a senior instructor appointed by Dzongsar Khyentse Rinpoche.
Intended Audience
This program is for:
Buddhist practitioner

s: who would like to review the foundations of Buddhist view and deepen their understanding of nonduality.

Mindfulness/vipassana practitioners

: who would like to deepen their practice and understand the Buddhist origins of mindfulness.

Beginners

: who would like to learn more about the Buddhist path and explore the questions "Is Buddhism for me?" and "How can I start?"
Outline / Timing
The program comprises eight weekly sessions. Each session is approximately 2 hours long with a 10-minute break.
Recordings of all sessions are available and transcription is in progress.
For information about the contents and optional pre-reading for each week, see the Program Outline.
Registration
Please register for the 8-week program on the Registration Form.
After registering, please visit the Forum and introduce yourself to the other participants!
---
Page last updated September 5, 2021